Secure Power Ltd is a critical power solutions provider and specialises in power infrastructure and emergency diesel generator power systems. 

We can help with designing, planning, building, installing & maintaining uninterruptible power supplies (UPS systems), parallel diesel generators and all the electrical infrastructure for a complete standby power system.
We will design & install power solutions for a new facility or for an upgrade of an existing system. We can perform diesel generator installations on the roof of tall buildings or in basements. Our engineering expertise & project management capability is world class & ensures we can provide a complete power solution for your project at competitive cost.
Emergency standby power is essential for any application where mission-critical operations require an uninterrupted supply of power. Regardless of whether this power is used for protecting data processing facilities, processing orders and payments, meeting the uptime requirements of large data centers or supporting life-saving procedures in healthcare facilities, uninterrupted power continuity translates to success in most business industries.
A standby power generator is a business contingency - the generator is connected to your business power infrastructure using an AMF (automatic mains failure) switchover panel, which automatically starts the generator and switches the power supply over to the generated supply during a power failure.
AMF panels are not seamless power switches - there will be a break in the power supply of around 5-20 seconds while the generator starts up, and there will be a smaller break when the power is restored and the switchgear transfers back to mains.
Critical equipment should be protected by an uninterruptible power supply (UPS) to bridge these interruptions.
A prime generator is one that serves as the primary source of power for the operation and is designed to work long term independently of the mains power supply. Most often, the prime generator is designed to offer a variable power load that is drawn over time.
Secure Power provides temporary generator hire for planned and short-notice disaster recovery applications. We keep businesses running day and night with our emergency diesel generator hire services. With our generators ranging in size from 20 to 2100 kVA, we have the power you need to get the job done and to keep your business moving.
Our diesel generator hire services set the standard temporary power generation – they're reliable, efficient, cost-effective and easy to use. Contact our team today to receive a quote for temporary generator hire with us.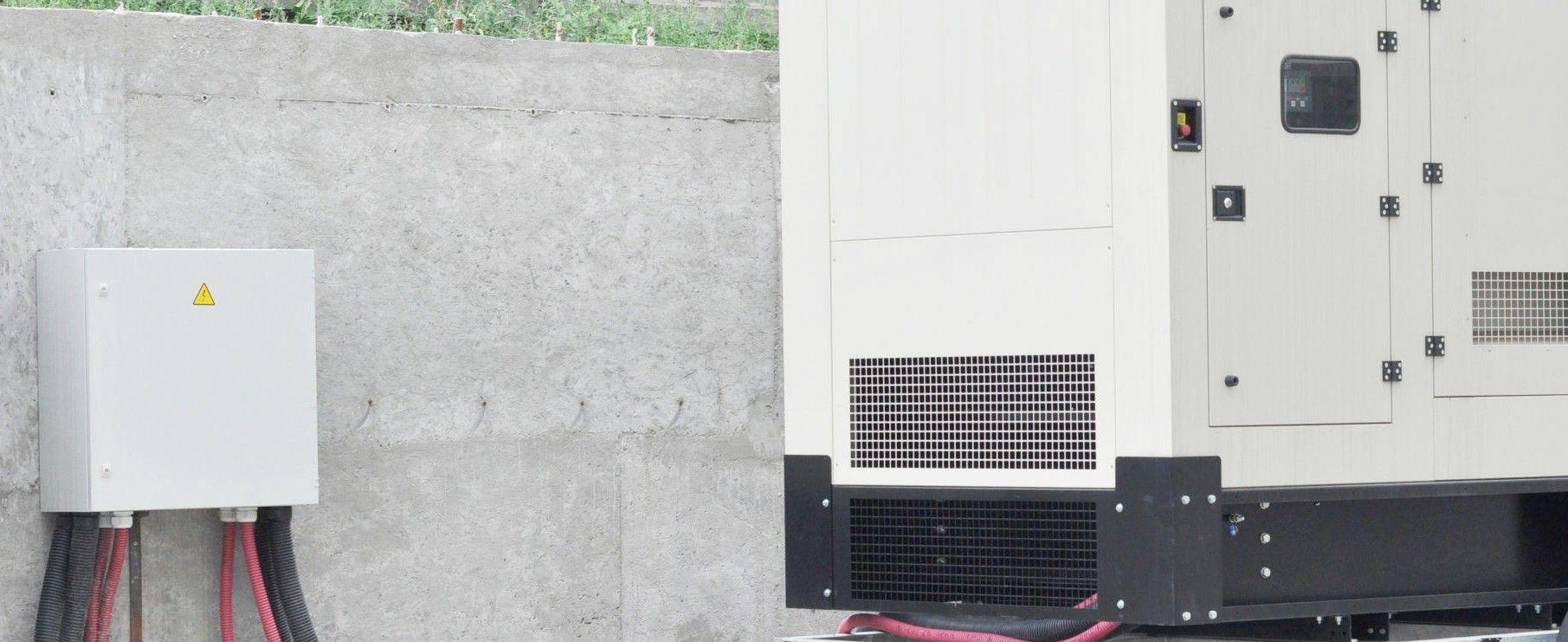 Open set generators are non-enclosed generators mounted on steel skids - usually intended for installation into a building or constructed facility. The skid frame base features high quality anti-vibration pads, and is built to support the engine and generator alternator, ensuring stability. The base frame features a large fuel tank to ensure long runtimes and can be easily connected to supplemental fuel storage.
Canopied generators are standard diesel generators enclosed in a weather-proof steel or aluminium protective structure. The canopy is provides lockable security and protects the machinery from the elements and is usually designed to provide sound attenuation down to around 80dBA at one meter.
Should you require a generator that is quieter than the standard 80dBA at one meter, a super-silent sound attenuating canopy can be built to your specific noise requirements.
Built into a corrugated shipping container with a reinforced floor, Secure Power can design and build containerised generators for various applications including combining a UPS (Uninterruptible Power Supply) and Diesel generator into one or more modular containers.