Secure Power offers a comprehensive range of UPS battery services for all industry sectors and business sizes
All of our UPS battery services are delivered by trained and certified engineers, ensuring maximum performance and reliability. We proactively monitor and manage backup power equpiment to avoid unplanned downtime, reduce costs, improve efficiency and protect UPS systems from unexpected failure. Frequently examining UPS batteries will help maximise their life expectancy, identify defective cells, and reduce risk.
The most common cause of UPS failures is the deterioration of batteries. A single faulty battery could compromise the functionality of the entire battery string. This fault affects the integrity of your backup power system and could leave you unprotected. Our commitment is to provide value by offering top battery products and services at competitive prices, ensuring an exceptionally high customer service delivery standard.
Secure Power's On-Site Examines UPS Battery Performance And Includes:
Individual cell condition
Battery capacity
Battery Life expectancy
Environmental checks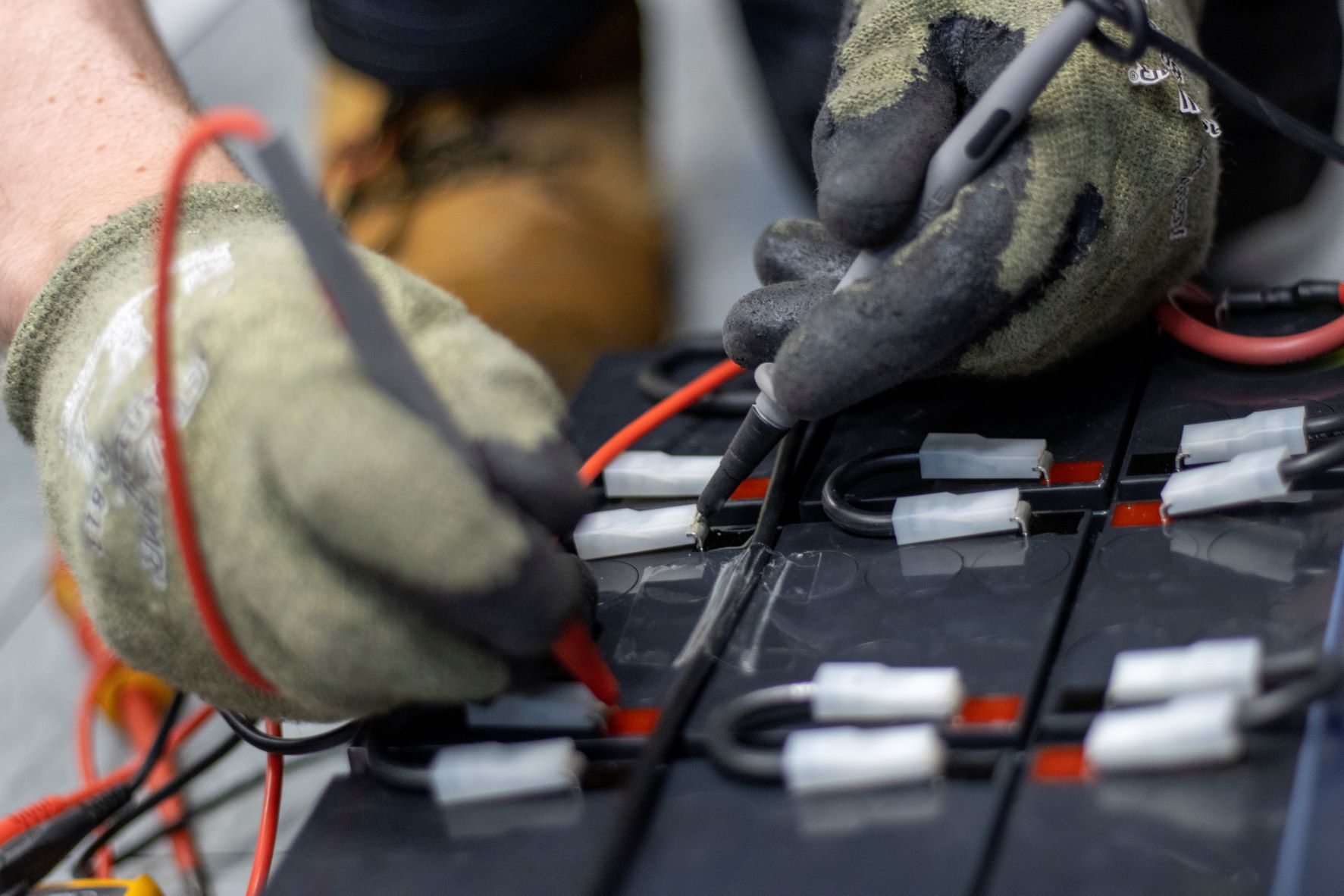 Preserving The Life of UPS Batteries
When it comes to preserving the life of UPS batteries, temperature plays a key role. The room temperature should not exceed 25 degrees. Every 8C rise in temperature can cut battery life in half. Another critical factor to consider is the location of your UPS. Avoiding high-moisture areas and allowing at least 2 inches of space either side will ensure the UPS has appropriate airflow.
Performing regular UPS battery maintenance checks is crucial when it comes to the operation of your UPS. As part of our battery maintenance services, we undertake a visual inspection on all batteries, terminals and connectors.
Additionally, our other services include battery impedance and load bank testing, which can be included as part of your UPS battery service.